Personal Art Instruction by Barb Johnson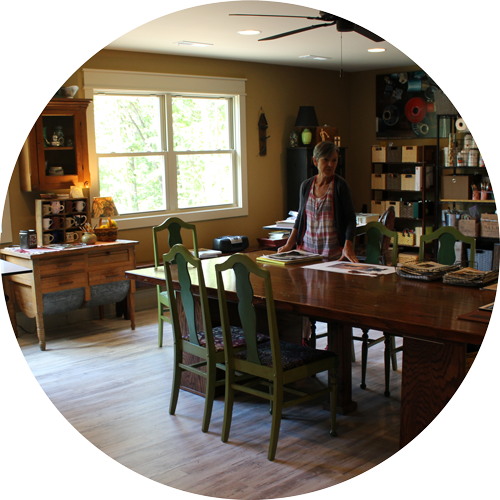 Instructor Barb Johnson brings many years of teaching experience and enthusiasm to her students, providing individualized instruction in an expressive and comfortable environment in Knoxville, TN. You'll be encouraged and inspired as you learn new skills and techniques, focusing on building an awareness of your strengths and combining them with new methods and ideas.
Contact Me to set up a time to stop by and discuss your interest in art and pursuing art lessons. My studio location west of Farragut, in Loudon County.
"There's no retirement for an artist, it's your way of living so there's no end to it." -Artist/ Henry Moore
Private or Group Art Lessons
You can choose individualized instruction through private art lessons or create/ join a small group and enjoy interacting with others. You will be creating and learning as you add and apply new skills during each session. Classical and contemporary art will be studied as you learn how to build strong compositions